Back to Posts
---
Join us for the Safe + Sound Week!
What Is Safe + Sound Week?
It is an opportunity to drive social awareness around safety in the workplace, and worker's rights.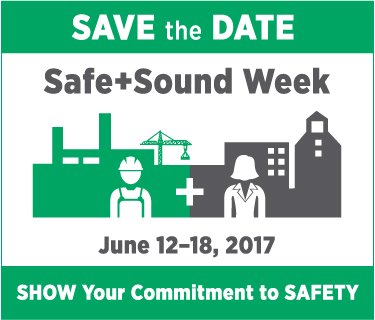 How to Participate
Participating in Safe + Sound Week at EHSQ Community is easy. Just Register for our live member open discussion webinar !
Date: Thu, Jun 15, 2017 Time: 11:00 AM - 12:00 PM EDT
Registration URL: https://attendee.gotowebinar.com/register/2646822838878359041
We will be having our community expert members join in this live discussion to share ideas on how to create interesting engaging programs. We also invite members to share what you are doing in your workplace with us. In the second half of the session, our group will join in collective thought sharing to brainstorm some fresh and new ideas that everyone can walk away with, and use in their current safety programs!
Join in and Participate! 
It is known in our Professional field that a proactive safety and health programs can aid in identifying the leading indicators to help quickly manage workplace hazards, before they cause injury or illness.
By joining our safety discussion in the EHSQ Community, we can increase everyone's pool of knowledge and help each other improve our organizations sustainability and operational safety.
June 06, 2017 @ 01:29 PM EDT
---